Discography
2021-2023
Revueltas and Copland wrote prolifically for film, and these scores are their greatest achievements in the medium. The scores were crafted for two of the most formidable and politically motivated films of the time. Redes is a story of victimised fishermen in Mexico – and the subject matter drew from Revueltas passionate music that Copland himself admiringly described as "vibrant and colourful." The City is a documentary that reveals the musical missing link between Copland's "urban" and "country" idioms, prescient of minimalism, and masterly in construction and effect. Without narration or dialogue, both scores are heard here for the first time in full.
2018-2020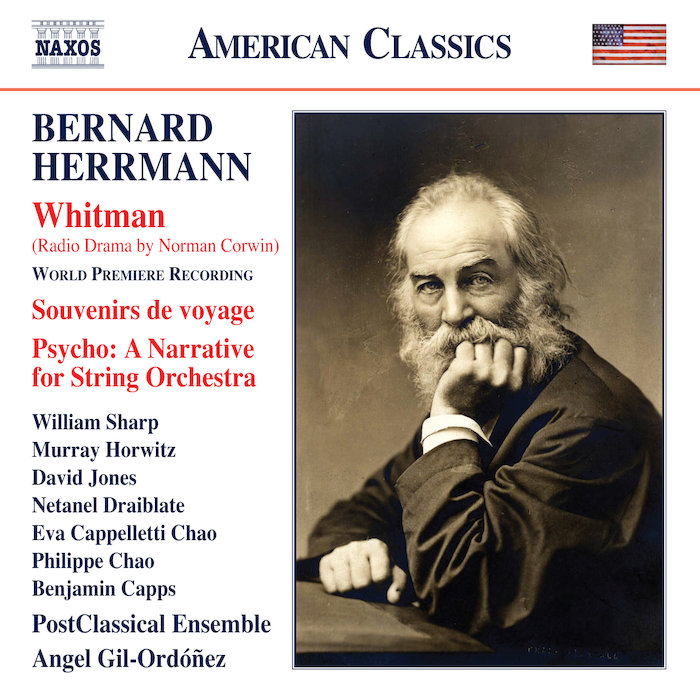 Bernard Herrmann was famous for his film scores, but he was also a leading figure in music for radio, to which he brought his inimitable palette of mood and sonority. Whitman, whose subject is Walt Whitman's collection of poems Leaves of Grass, was a 1944 radio drama, a genre now much neglected but revived in this newly restored version. Psycho: A Narrative for String Orchestra is not a suite or excerpts from the film but a concert work, re-ordered and re-composed, while Souvenirs de voyage is one of the most polished and seductive of all American chamber works.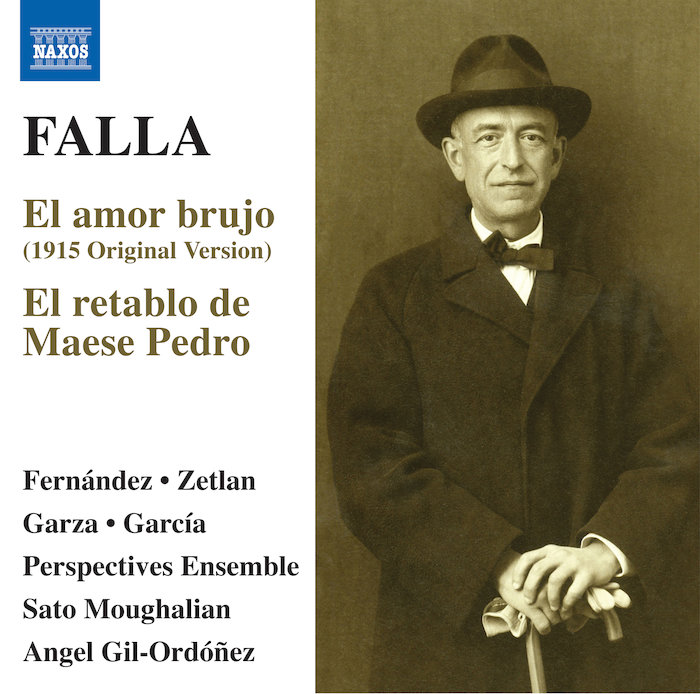 Manuel de Falla is renowned as the greatest Spanish composer of the early 20th century, melding diverse stylistic, folk or literary influences into distinctive new musical languages and forging masterworks that have become cultural emblems of his homeland. This synthesis can be found in the original 1915 version of El amor brujo, a heartfelt representation of a young Roma woman's dramatic quest to free herself of the ghost of her lover. The mini-opera El retablo de Maese Pedro pays homage to Cervantes' beloved Don Quixote using instrumentations and rhythms that conjure both Spain's Golden Age and the vibrant energy of new European music in the 1920s.
2015-2017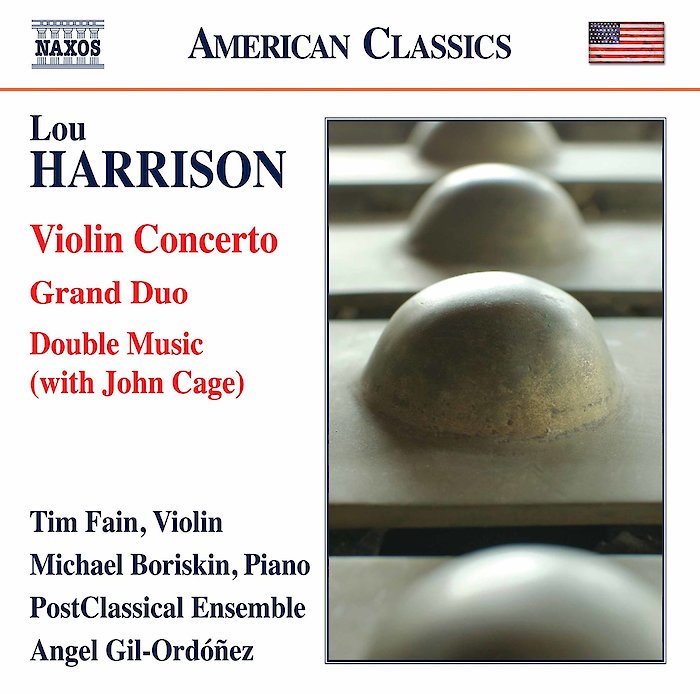 Lou Harrison was a composer far ahead of his time. A protean innovator, he espoused "world music" before it had a name, and this recording documents his pioneering rôles as a composer for percussion and as an integrator of Western and Indonesian idioms. The Concerto for Violin and Percussion, both intimate and vigorous, demonstrates his experimental enthusiasm in the use of non-pitched percussion. The Grand Duo for Violin and Piano is a remarkable example of gamelan-infused chamber music while Double Music, co-composed with Harrison's friend John Cage, is a well-known product of their celebrated San Francisco percussion concerts.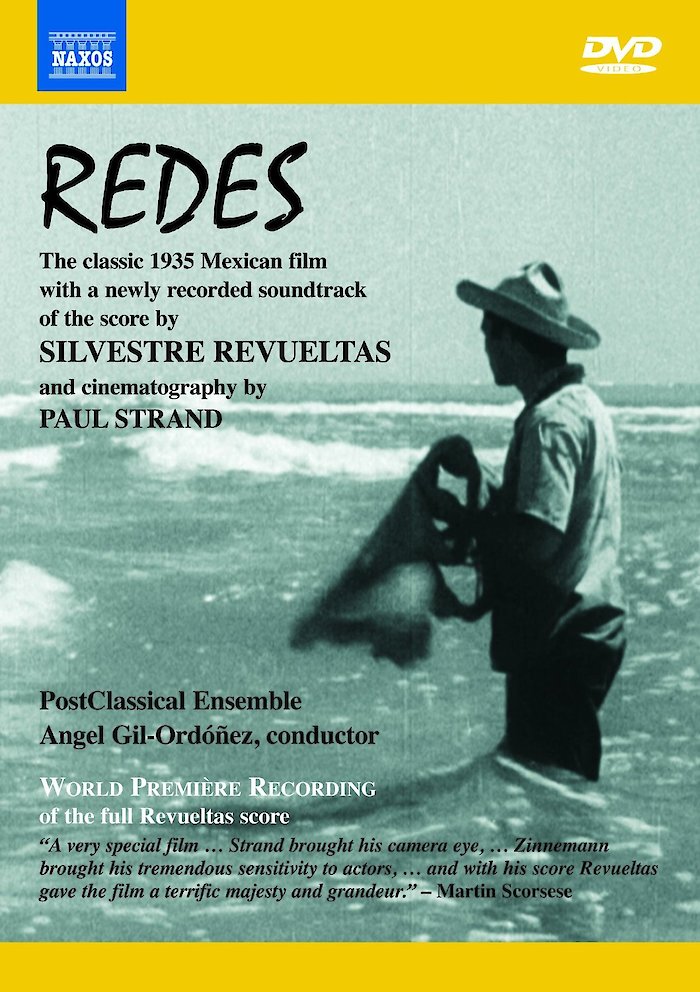 The classic 1935 Mexican film Redes with a newly recorded soundtrack of the score by Silvestre Revueltas and cinematography by Paul Strand. Named "Recording of the Month" by The Los Angeles Times.
2012-2014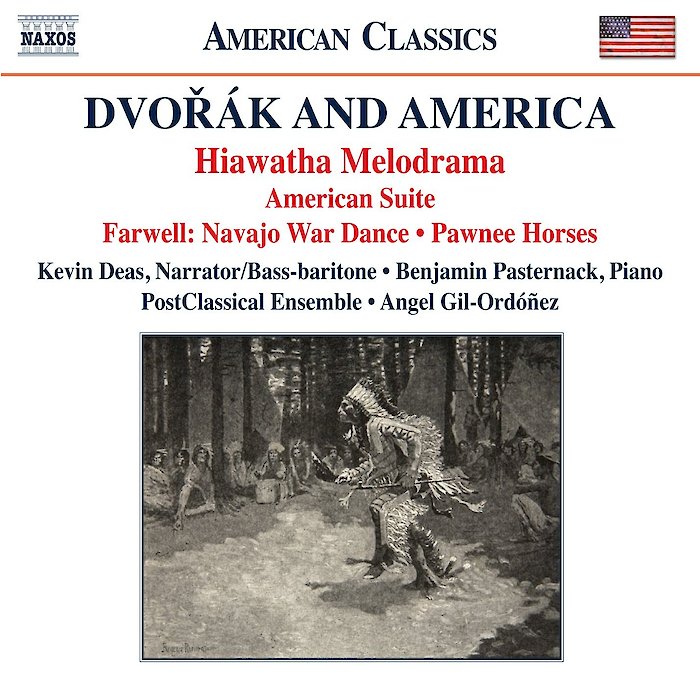 The centerpiece of this program is the first ever recording of the Hiawatha Melodrama, a concert work for narrator and orchestra designed to show the kinship between Dvořák's New World Symphony and Longfellow's poem The Song of Hiawatha, which Dvořák said had inspired him in the symphony. It takes music from the symphony, as well as passages from the American Suite and Violin Sonatina, and fuses them with the poem, which is recited by a bass-baritone. Also included is music by Arthur Farwell, who was influenced by Dvořák, and was a proponent of Native American music. This recording thus celebrates the crosscurrent of influences between the Czech composer and American music and culture. In Minnesota Public Radio's list of the Top 10 Most-Coveted New Classical Tracks Albums of 2014.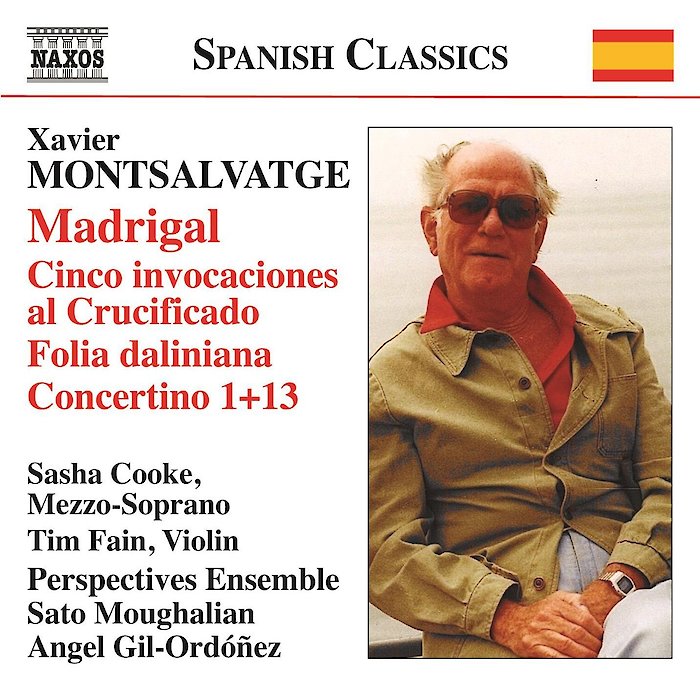 Spanish—and Catalan music in particular—was hugely enriched by the contribution made to its development in the latter part of the twentieth-century by Xavier Montsalvatge. Both as a composer and critic, his influence was widespread, and his music stylistically broad. Folia daliniana explores elements of fantasy and French-tinged refinement whilst one of his major song cycles, Cinco invocaciones al Crucificado, is a passionately intense meditation on Christ's suffering. Whether rhapsodic or invoking rhythmic or popular dance forms, Montsalvatge's music remains brilliant, clear and individualistic.
2007-2011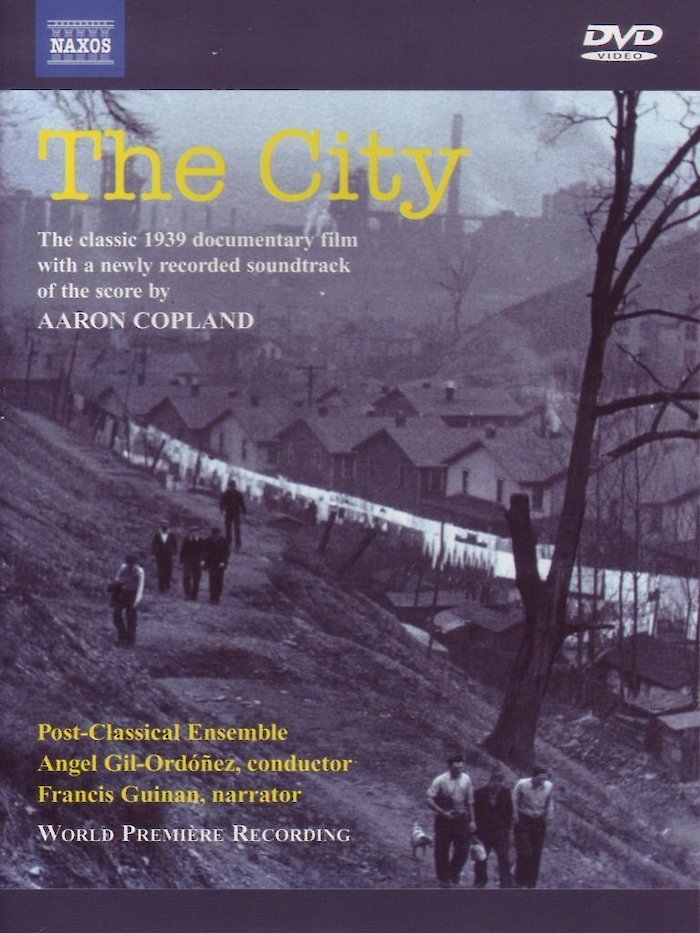 The classic 1939 documentary film with a newly recorded soundtrack. Made for the 1939 New York World's Fair (The World of Tomorrow), The City is a seminal documentary film distinguished for the organic integration of narration (scripted by city planner Lewis Mumford), cinematography (Ralph Steiner and Willard Van Dyke), and music (Aaron Copland).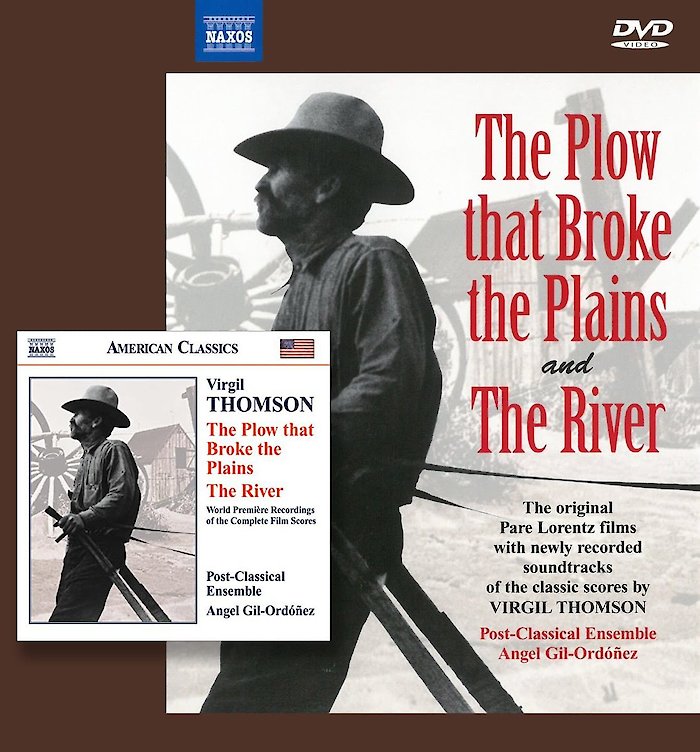 The original films by Pare Lorentz with newly-recorded soundtracks of the classic scores by Virgil Thomson. Lorentz's The Plow that Broke the Plains (1936) and The River (1937) are landmark American documentary films. Aesthetically, they break new ground in seamlessly marrying pictorial imagery, symphonic music, and poetic free verse, all realized with supreme artistry. Ideologically, they indelibly encapsulate the strivings of Franklin Delano Roosevelt's New Deal. Named "Best of the year recording" by Audiophile Audition.