Los Sueños de Manuel de Falla
Summary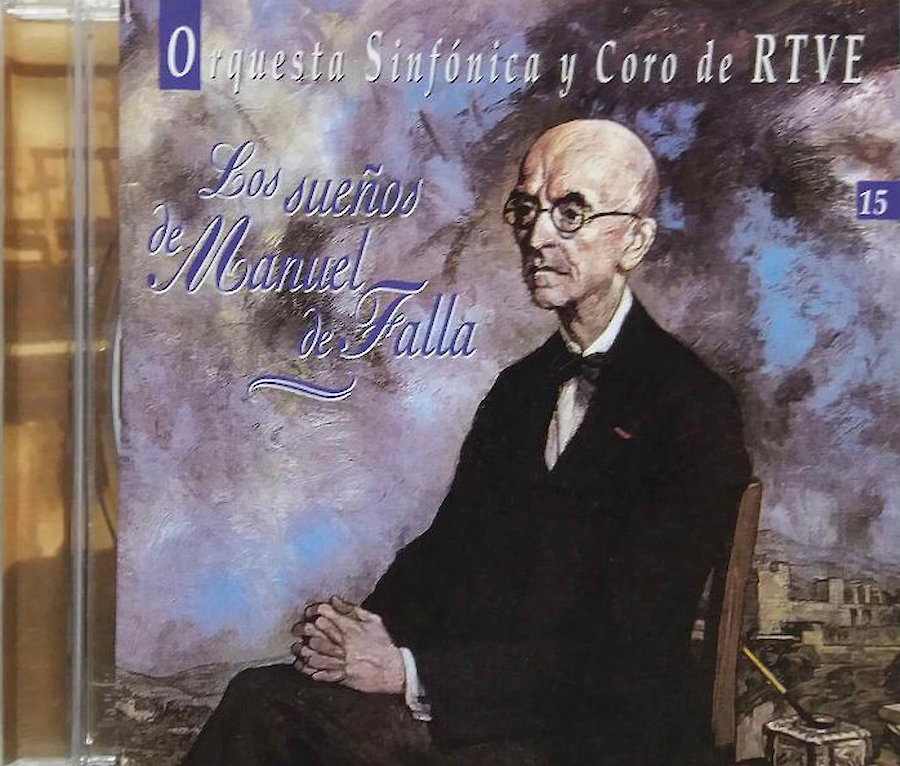 The album rounds off with (…) the splendid miniature Psyché (…) very well interpreted by María José Montiel and Ángel Gil-Ordóñez.

Á. MariasABC
Orchestral pieces by Manuel de Falla with Spain's RTVE Symphony Orchestra. Psyché, Falla's veiled homage to Debussy, was inspired by the poem of the same title by Jean Aubry.
Reviews
Born in the Andalucian port town of Cadiz, [De Falla] was the creator of, among other marvelous music, the notoriously Spanish Nights in the Gardens of Spain and La vida Breve. The Spanish Radio Orchestra and Choir has been very lucky of having such individuals writing their scores. With such positive factor at their side it is only natural that they reproduce these songs so beautifully and competently.
The album rounds off with notable versions of the prologue of Atlántida (…) and the splendid miniature Psyché (…), very well interpreted by María José Montiel and Ángel Gil -Ordóñez.
About this recording
Presentation
Falla writes this introduction in the score: "Remembering that Philip V and his wife Elizabeth Farnese lived in the Alhambra palace around 1730, as I composed this Psyché I imagined a little courtly concert which might have taken place in the Queen's bedchamber, which, situated at the top of a high tower, looks out over a truly magnificent view."
Program / tracklist
La Atlántida (12:01)
Psyché (6:16)
Fuego fatuo (32:56)
Noches en los jardines de España (24:24)
Artists
Eric Serra, baritone
Carmelo Díaz, voice
Maria José Montiel, voice
Rosa Sabater, piano
Choir and RTVE Symphony orchestra
Antoni Ros Marbá, conductor (1st work)
Angel Gil-Ordóñez, conductor (2nd work)
Antoni Ros Marbá, conductor (3rd work)
Enrique García Asensio, conductor (4th work)