Zlatomir Fung plays Elgar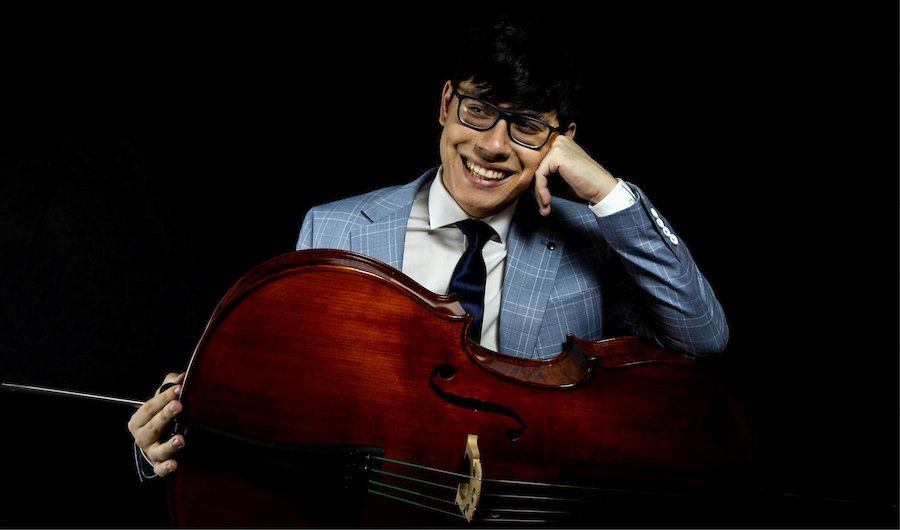 Program
Ludwig Van Beethoven (1770-1827)
Sextet for Two Horns and Strings in E-flat Major, Op. 81b
Allegro con brio
Adagio
Rondo. Allegro
With Jeff Scott, Susannah Greenslit, horn; Itamar Zorman, TBD, violin; Kirsten Docter, viola; and Edward Arron, cello.
Derek Bermel (b. 1967)
Intonations
Harmonica
Hymn/Homily
Hustle
With Balourdet Quartet (2022 Fellowship String Quartet): Angela Bae, Justin DeFilippis, violin; Benjamin Zannoni, viola; and Russell Houston, cello.
Edward Elgar (1857-1934)
Concerto in E Minor for Cello and Orchestra, Op. 85
Adagio – Moderato
Lento – Allegro molto
Adagio
Allegro – Moderato – Allegro, ma non troppo – Poco più lento – Adagio
With Zlatomir Fung, cello; Angel Gil-Ordóñez, conductor and the Festival Orchestra.
Artists
Zlatomir Fung, cello
Angel Gil-Ordóñez, conductor
Bowdoin International Music Festival Orchestra
Practical information
---
Latest performances