L'Histoire du Soldat and Berlin Suite 1920: Two Tales for Today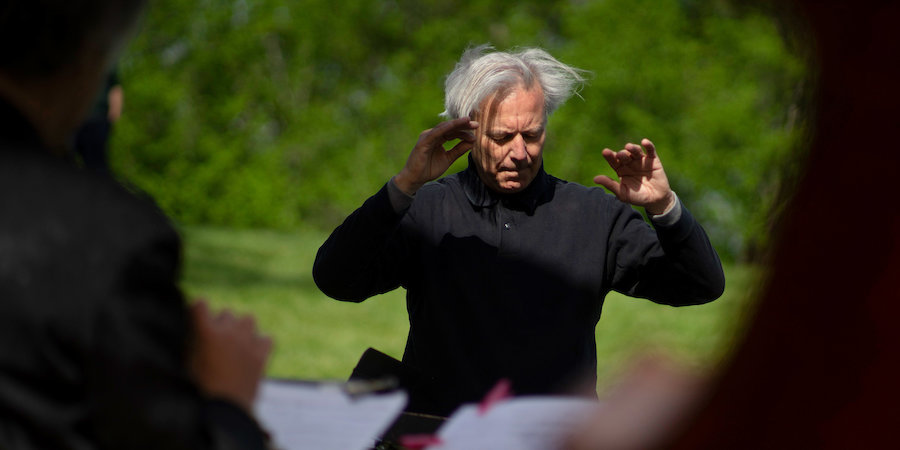 In the wake of World War I, Igor Stravinsky was living in Switzerland, cut off from his family estate in Russia. He was receiving no royalties from his publisher in Berlin. Stage performances of his music by Diaghilev's Ballet Russe were very infrequent. His concert works were virtually dormant.
With the Swiss writer C. F. Ramuz, he conceived a small, portable entertainment, requiring neither a large theater nor a large orchestra, in fact suitable for outdoor performance. They imagined a small touring company of players – as an aspiration that proved impractical. But the work itself has vigorously survived. The pertinence of A Soldier's Tale today is self-evident. It is a COVID entertainment: compact, flexible, rejecting Romantic symphonic upholstery in favor of a dry, caustic sonority conducive to bitter entertainments, light-hearted yet not evasive.
PostClassical Ensemble is joined by award-winning actor Edward Gero, in a striking new imagining of the Stravinsky classic with a new moral: #SAVETHEARTS
Program
Igor Stravinsky: Three Pieces for Solo Clarinet
Igor Stravinsky: A Soldier's Tale
With a new libretto by Joseph Horowitz
Daniel Schnyder: Berlin Suite 1920
Artists
Edward Gero, actor
David Jones, clarinet
Joseph Horowitz, librettist/producer
PostClassical Ensemble conducted by Angel Gil-Ordóñez
Practical information
Phone: 240 630-4322
Performance is 1 hour 10 minutes without intermission
---
Latest performances