An Armenian Odyssey: The Color of Pomegranates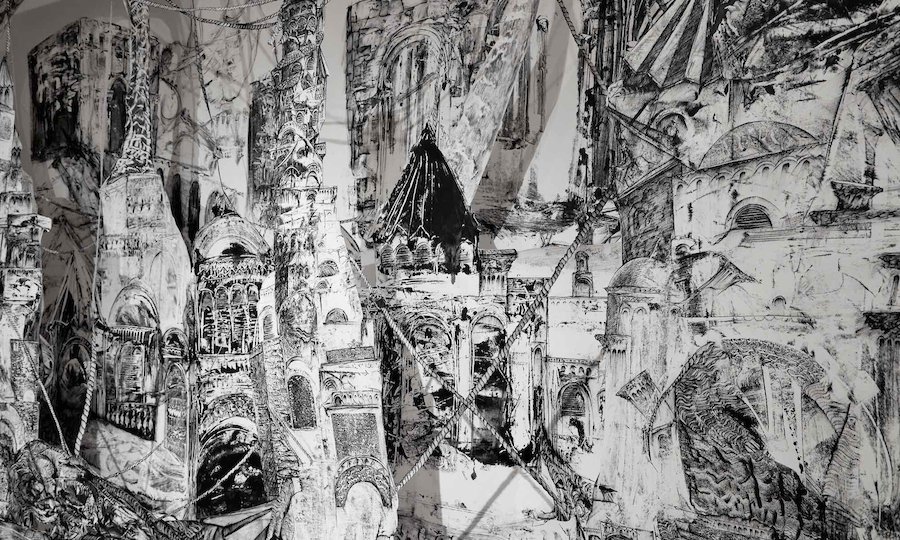 For fifteen years, PostClassical Ensemble (PCE) –now Ensemble-in-Residence at the Washington National Cathedral– has singularly pursued music as an instrument for mutual understanding. This has taken the form of festivals illuminating the interface between cultures; a typical example is our ongoing exploration of the impact of Indonesian gamelan and dance on the Western tradition.
As frequently, we have undertaken cross-disciplinary inquiries into the cultural history of a nation; a typical example is our ongoing Iberian Mystics project, tracking the confluence of Catholic, Jewish, and Islamic influences on Spanish music, literature, and visual art.
With its long and distinguished cultural heritage, and its heroic national saga of struggle and resilience, Armenia offers a rich opportunity for the kind of programming we do. The Color of Pomegranates takes its title from Sergei Parajanov's classic 1968 film, inspired by the iconic Armenian bard Sayat Nova. A poetic meditation saturated with music, dance, and religious iconography, it celebrates the endurance of Armenian culture in the teeth of oppression and persecution.
---
PCE's Joe Horowitz describes An Armenian Odyssey: The Color of Pomegranates
Program
World premiere of Armenian Odyssey by Vache Sharafyan.
Kevork Mourad creates a multi-media meditation that ponders how crossing cultural boundaries can inspire tolerance and understanding.
Artists
Vache Sharafyan, composer
Narek Hakhnazaryan, cellist
PostClassical Ensemble
Angel Gil-Ordóñez, conductor
Practical information
News / Reviews
---
Latest performances