The Souls of Black Folk: Rediscovering Black Classical Music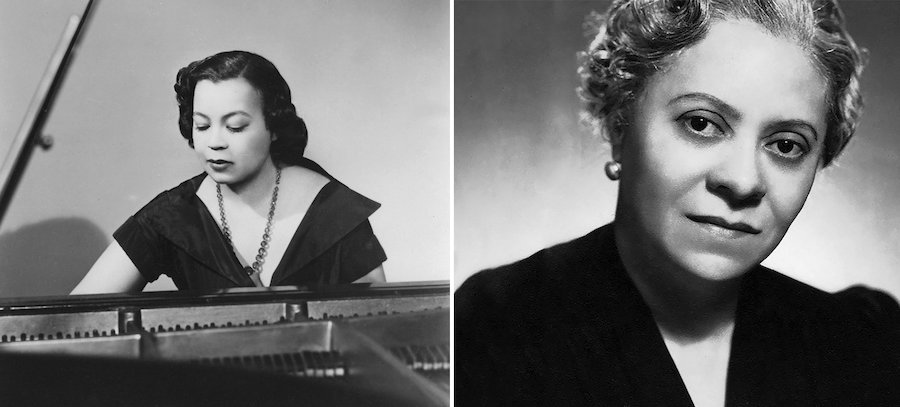 With music by Burleigh, Florence Price and Margaret Bonds, and readings from W. E. B. Du Bois and from unpublished letters from Bonds to Langston Hughes, we look back at the founders of Black classical music, recall their words, and experiences and examine the times in which they lived.
This concert is the first of three in PostClassical Ensemble's season-long project, The Rediscovery and Renewal of Black Classical Music, which seeks to elevate consequential composers who have too long been neglected for all their profound contributions to American orchestral music.
PostClassical Ensemble has long been a national leader in unearthing this buried history. By contextualizing this story – where the music came from, why it disappeared, and what to make of it today – we reflect on our nation's complex cultural history and gain insight into how to nurture understanding and dialogue.
Program
Harry Burleigh: Deep River
Harry Burleigh/Langston Hughes: Lovely Dark and Lonely One
Margaret Bonds/Langston Hughes: African Dance (posthumous premiere)
Margaret Bonds/Langston Hughes: excerpts from The Ballad of the Brown King‍
Margaret Bonds/Langston Hughes: The Negro Speaks of Rivers
Margaret Bonds: Dem Bones
Margaret Bonds: Valley of the Bones
Harry Burleigh: Wade in the Water
Margaret Bonds: Troubled Water
Florence Price: Six Pieces (1947)
Florence Price: Fantasie Negre No. 4
Florence Price: Octet for Brasses and Piano (world premiere)
Post-concert discussion
Artists
Elizabeth G. Hill, piano
Melissa Constantin, soprano
Patrick Hamilton, Daks McClettie, Lauren Smith, Lauryn Williams, readers prepared by Ricky Ramon and John Woods III
CAAPA Chorale conducted by Music Director Greg Watkins. Chester Burke, Jr., accompanist
PostClassical Ensemble conducted by Music Director Angel Gil-Ordóñez
Jenn White, host
Practical information
---
Latest performances