Psycho: A Narrative For String Orchestra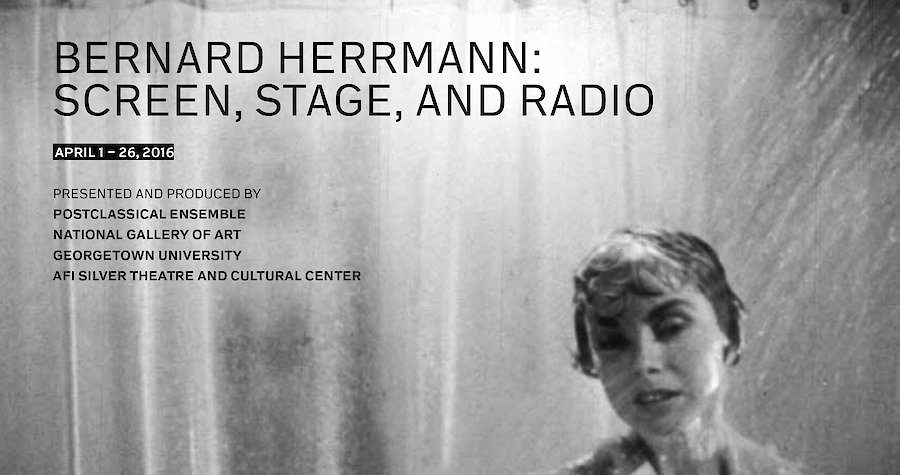 Working with the legendary Norman Corwin, Herrmann was also America's foremost radio composer, and conductor of a radio orchestra – William Paley's CBS Symphony – that boldly promoted new and unfamiliar music. His Clarinet Quintet is an American masterpiece. His String Sinfonietta is a study for his famous Psycho score (restored and edited by Jhon Maureci in 1999). It was the first ever to celebrate Herrmann "in the round" as one of the most important and influential American musical personalities of his generation.
This concert is part of the program Bernard Herrmann: Screen, Stage and Radio that took place at the National Gallery of Art from April 1–26, 2016.
Program
Souvernirs de Voyage, Quintet for Clarinet and Strings (1967)
Sinfonietta for Strings (1935)
Artists
David Jones – clarinet
Natenal Draiblate and Eva Cappelletti-Caho – violins
Phillipe Chao – viola
Benjamin Capss – cello
Practical information
News / Reviews
---
Latest performances